Technology
While supplies last, Reedley College Library will continue to check out laptops to registered students.  In order to ensure the first-come-first-serve order, all checkouts will take place by appointment only.  To create an appointment call the college at (559) 494-3000 Monday - Friday 8:00am-5:00pm and have your college ID number ready.
The best way to access Canvas, WebAdvisor or email is through MyPortal.  You can always find a link to MyPortal from anywhere on the RC website at the top right.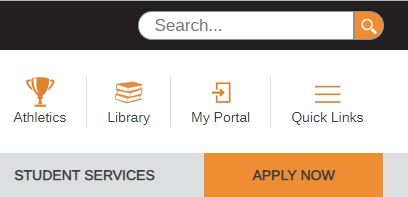 For help with issues related to Canvas, WebAdvisor or email access, please visit SCCCD Self Help for information and articles, frequently asked questions, and 24/7 technical support.
Email Information
Please make sure that you use your proper email address which does not include your student id.
STUDENT SYSTEMS SUPPORT CALL CENTER (HELP DESK)
If you need help with your passwords or logging on to Canvas, WebAdvisor, or you Email, call the Student Systems Support Call Center. Need your password reset, we are here to help and are available 24/7.
Phone: 1.844.887.2223
Website: District Online Support Center
RC TECHNOLOGY SUPPORT SERVICES HELP DESK
Need help connecting your computer to the WiFi, visit the Technology Support Services Help Desk.
Phone: 559-637-2555
RC HelpDesk: Technology Support Services Helpdesk