Meal Program Information
Welcome!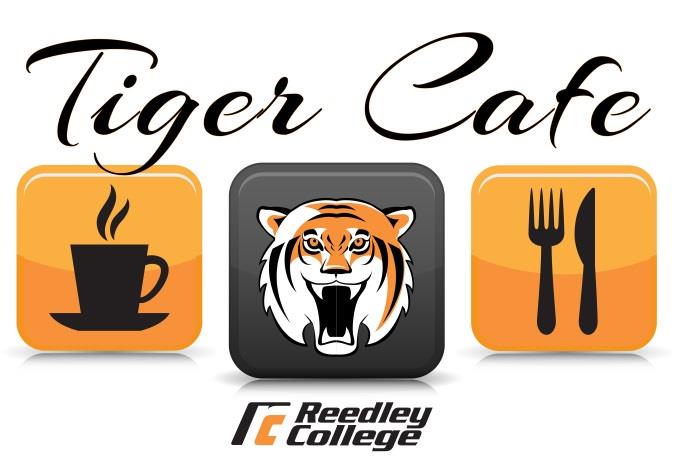 The Reedley College Food Service Team welcomes you to our campus. Reedley College Food Service has been providing quality food service for over 60 years and will continue to do so.
Any student attending Reedley College can participate in the meal program. Food service is designed to provide students with a flexible, nutritious, and competitively priced program. Designed to keep education costs down and provide one complete meal per day.
Food purchases can be made by participating in the meal program, purchasing a Tiger One debit card or by paying cash, credit or debit.  
Students living in the Residence Hall are required to participate the meal program option.
---
Meal Program
The Meal Program is a declining balance system where students may choose any type of food offered in the Cafe, they are not required to eat the daily meal. Any dollar amount not used during the week will roll over to the next week.
Funds must be used by the end of the semester. Any unused funds will not be refunded and will not roll over to the next semester.
$1,281 Meal Plan: $1,281 per semester
Food value: $75.00 per week- Funds are loaded weekly
---
Additional Meal Program Information
The Tiger One Card is required to participate in the Meal Program. You must present your card in the Cafe  to receive your meals.
You may not share your Tiger One card with anyone.
Meal Program contracts for non-Residence Hall students are available at the Business Services office.
All financial transactions are non-refundable unless the student has withdrawn from school.
---
Cafeteria Hours
Hours subject to change.
Monday: 7:30 am – 5:00 pm
Tuesday: 7:30 am – 5:00 pm
Wednesday: 7:30 am – 5:00 pm
Thursday: 7:30 am – 5:00 pm
Friday: 7:30 am – 2:30 pm
Meal Service Times
Subject to Change
Breakfast: 7:30 am - 10:45 am
Lunch: 11:00 am - 2:30 pm
Dinner:  2:30 pm - 5:00 pm
Tiger Grill: 11:00 am – 4:00 pm
(Summer hours vary)
---
Message from the Manager
We would like to personally welcome you and congratulate you on the decision to continue your education here at Reedley College. We look forward to meeting each and every one of you as the year goes on. The staff here at Reedley College are committed to a student-centered environment and hopes to have a positive influence on your experience here at Reedley College. If, at any time, you have questions, comments, or concerns regarding your meal program and/or other food service, please feel free to call.
For more information or if you have any questions, please contact:
John Cunningham
R.C. Food Services Manager
995 North Reed Avenue
Reedley, CA 93654
Phone: (559) 494-3021
Reedley College is a college of the State Center Community College District. This institution does not discriminate on the basis of race, gender, sexual orientation, disability, religion, or age.