Career & Technical Education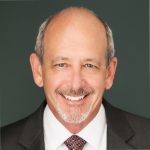 Welcome to Reedley College and our Career Technical Education (CTE) Program.

The CTE Programs at Reedley College offer a wide variety of options for Fresno, Madera, and Tulare county residents. Local businesses serve as advisors which allow us to keep in touch with the needs of industry and tailor our programs to prepare students for employment. Students may choose to enter
employment at the end of their training or continue their education at a bachelor-degree granting college or university.

CTE Programs offer students the option of a fast path to employment or an associate degree. Fast path programs can range from ten weeks to four semesters in length and do not require general education classes. Some programs do require prerequisite math and/or reading classes, however. Students may choose to pursue an associate of science degree in their chosen CTE Program. The associate of science
degree completion time is typically two years.

Reedley College takes pride in providing CTE Programs that are innovative, state-ofthe-art, and have knowledgeable, caring instructors. Thousands of dollars are invested annually to replace equipment with the newest devices. Highly qualified instructors attend conferences and workshops to learn about current best practices and pass this knowledge on to students. Every effort is made to ensure students receive the highest quality training available.

Reedley College is proud to educate students through our CTE Programs. It is our hope that the training they receive will make them competitive in the marketplace and will help to successfully meet the workforce needs of our region.

Dr. Jerry Buckley
President, Reedley College