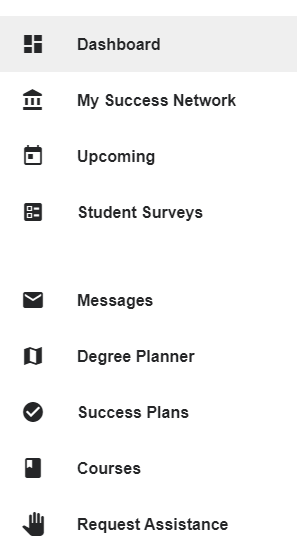 Click on the menu in the top left hand corner of your Home page and select Dashboard.
Calendar: Shows you upcoming calendar items such as class meetings and appointments. 
Notifications: Shows you active flags, referrals or action items that have been assigned to you by members of your Success Network.
My Connections: Shows people that you are connected to such as instructors or team coaches. 
My Services: Shows you specific services that you are connected to.  
Kudos: Show when people have recognized your positive efforts!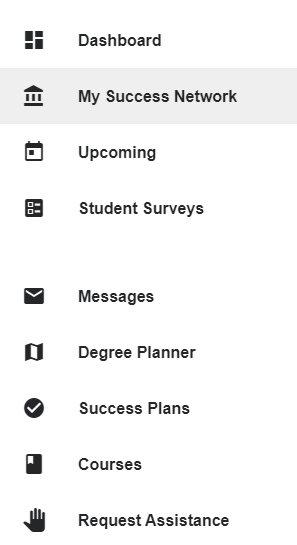 Click on the menu in the top left hand corner of your Home page and select My Success Network.
Your network displays the people and offices that are available to help you succeed.
Your Connections
Your Connections lists your instructors and any possible primary counselors you may have.
Services
Your Services lists reflect resources that are available to you based on your connection to specific programs.  In Fall 20 we will be scheduling by Pathways.  Your pathway connection(s) is listed is based on your current active major(s). If you're looking to see a counselor in a different area of expertise, you can use the search bar on top. You can search by name or service.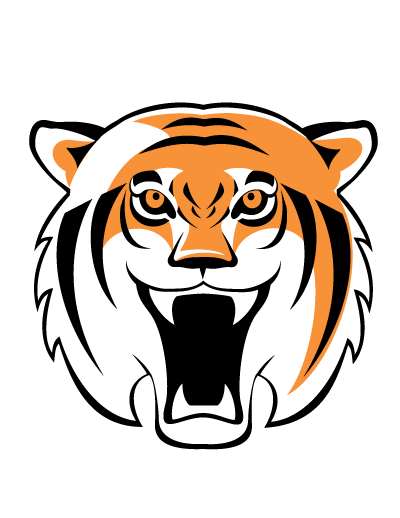 Look for RC services with a Tiger! If you are taking courses at one of the other SCCCD campuses, you may see their services as well. 
Tip! If a service includes a waiting room for walk-in appointments, you can click the "Waiting Room" link to find out how many students are currently in line.
Tell Us About Yourself Survey
Log into your 

Starfish Account

 using your single-sign-on credentials

Use the top left navigation menu and select Student Surveys

Respond to survey questions
---
Participating in Student Surveys in Starfish helps us gather information to better meet your needs and provide you with information and resources. It will help people at your college connect with you about your individual needs.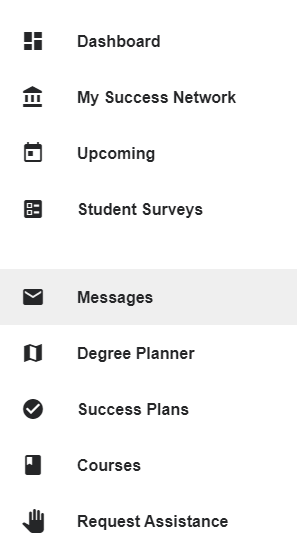 Click on the menu in the top left hand corner of your Home page and select Messages.
Click on any message in the list to display the full contents of that message. These messages were also sent to your SCCCD email and to any alternate address you added to your profile.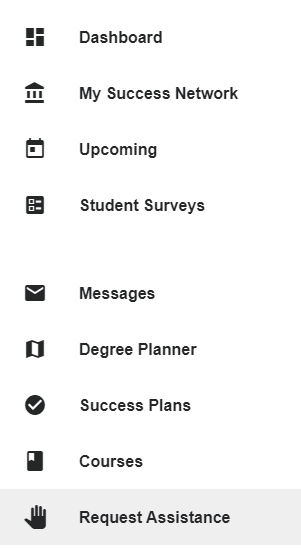 Need Some Help?  Request Assistance!
Starfish – Request Assistance Flyer
"Request Assistance" is how you can ask for help with specific things.  When you submit a request assistance item, you will automatically be sent a message with information about the resources available at each of the college within State Center Community College District.  You can find this in your Messages Channel and it will also be sent to your student email address.  
We will be able to see that you have asked for help and provide any support you might need to connect with our resources.