Next Up
Cooperating Agencies for Foster Youth Educational Support (CAFYES) program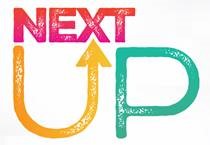 NextUp is a program at Reedley College for students who were in foster care. Any student who was in foster care at any time from age of 13 or older is eligible for the NextUp program (Guardianship and Adoption are excluded from eligibility).
As a NextUp student, you will receive specialized counseling from your NextUp Counselor to help you pick a career and get enrolled in the classes you need to get your degree.

You will also receive free grants to help pay for books, food, gas, school supplies and more.
Reedley College also has dorms and we reserve spots for 6 foster youth at our dorms. Your NextUp counselor can help you with the process of applying for the dorms.