Next Up
Cooperating Agencies for Foster Youth Educational Support (CAFYES) program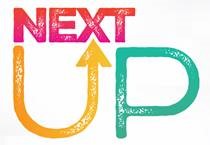 NextUp, is a component of the Extended Opportunity Programs and Services (EOPS).  It offers a case-management approach to providing expanded support services to eligible current and former foster youth who are students within California's community college system. Services provided by college NextUp programs include, but are not limited to, outreach and recruitment; in-person academic, guidance, transfer and personal in-person counseling; frequent, in-person contacts; career guidance; service coordination; independent living and financial literacy skills support; book and supply grants; work study awards; emergency loans; Unmet Need grants; child care assistance; transportation assistance; meal tickets and/or emergency food support; emergency housing support; health and mental health payments assistance; referrals to health services, mental health services, housing assistance, food assistance and other related services, including, but not limited to, those available through local county agencies.
Retrieved from https://foundationccc.org/What-We-Do/Equity
NextUp Eligibility Qualifications
Be considered a California Foster Youth or Ward of the Court between the ages of 16 and 26 years old.*
Be enrolled in 9 or more units during your first semester in the program (unless approved for less through Disabled Students Programs and Services -DSPS).
Be receiving EOPS services.
Not older than 25 at the beginning of the academic year
*Foster Youth dependency was established or continued by the court on or after your 16th birthday. In order to determine this, we will need your foster youth verification letter. Contact your local ombudsperson office at 1-877-846-1602 or email them at www.fosteryouthhelp@dss.ca.gov to access your verification letter. 
NextUp Services
Academic Counseling, Education Planning, and Support
Priority Registration
Book & Supply Grants
Meal Assistance
Vehicle Maintenance Grants
Help with Financial Aid Applications and Appeals
Child Care Grants
Educational Supply Grants
Transportation Assistance
Referrals for on-campus and off-campus resources
Access to on-campus therapist free of charge
Specialized Workshops
College Transfer Assistance