Music Studies
The music department at Reedley College provides students with classes both for professional preparation as well as personal fulfillment. 
Our music majors take core music classes to be able to transfer as a music major to a 4-year college.  These classes including theory, ear training, piano, applied music lessons, and ensembles, are the same as a music major would take during their first two years at a 4-year college but with more personalized attention. 
Our general education music courses that fulfill the Area C general education course requirements.  This includes Music Appreciation and Jazz History and Appreciation.
Our faculty provide private instruction in voice, wind and bass instruments, piano, and guitar for music majors.  Elementary Voice and class piano is open to people have never studied music before and want to learn to sing or play and instrument.  Intermediate/Advanced Voice and Instrumental Ensembles are better suited for people who have more experience. 
Our performance ensembles are open to music majors, general students, as well as community members.  We currently offer Concert Choir, Concert Band, and Symphony Orchestra each semester.  Other specialty ensembles including Chamber Choir, Brass Ensemble, Woodwind Ensemble, Guitar Ensemble, and Jazz Band are offered based on student interest.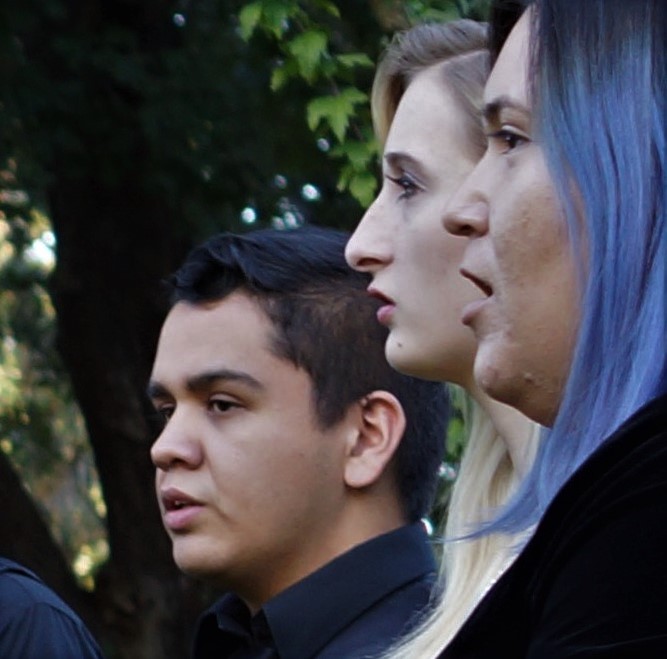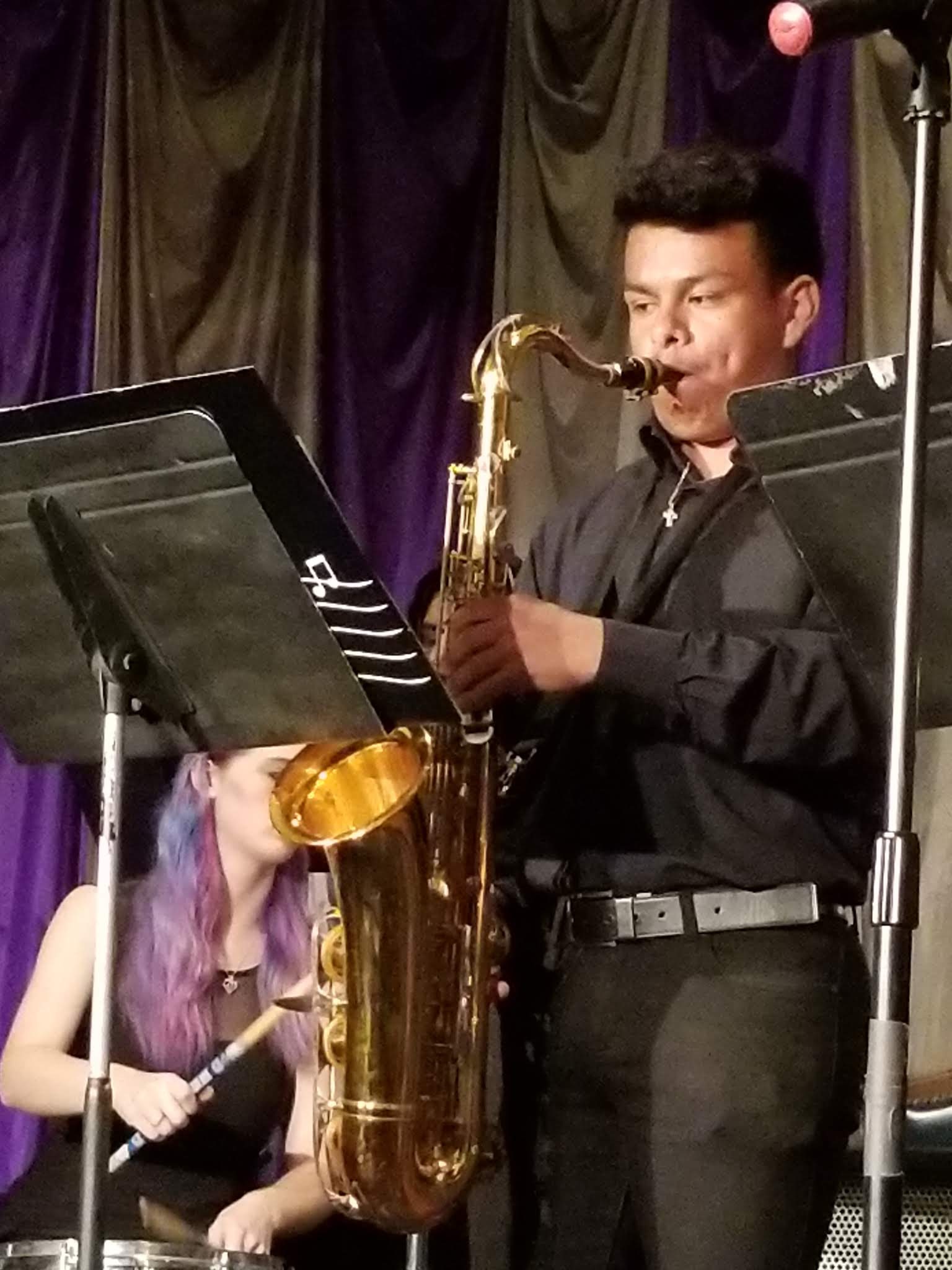 Degrees Offered
Certificates
We currently do not have any certificates available in music.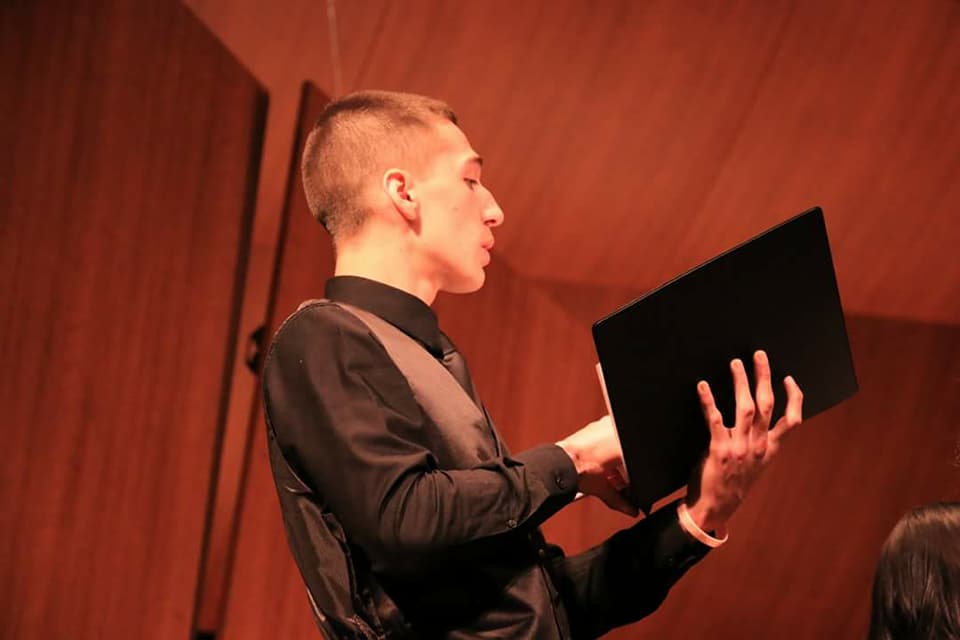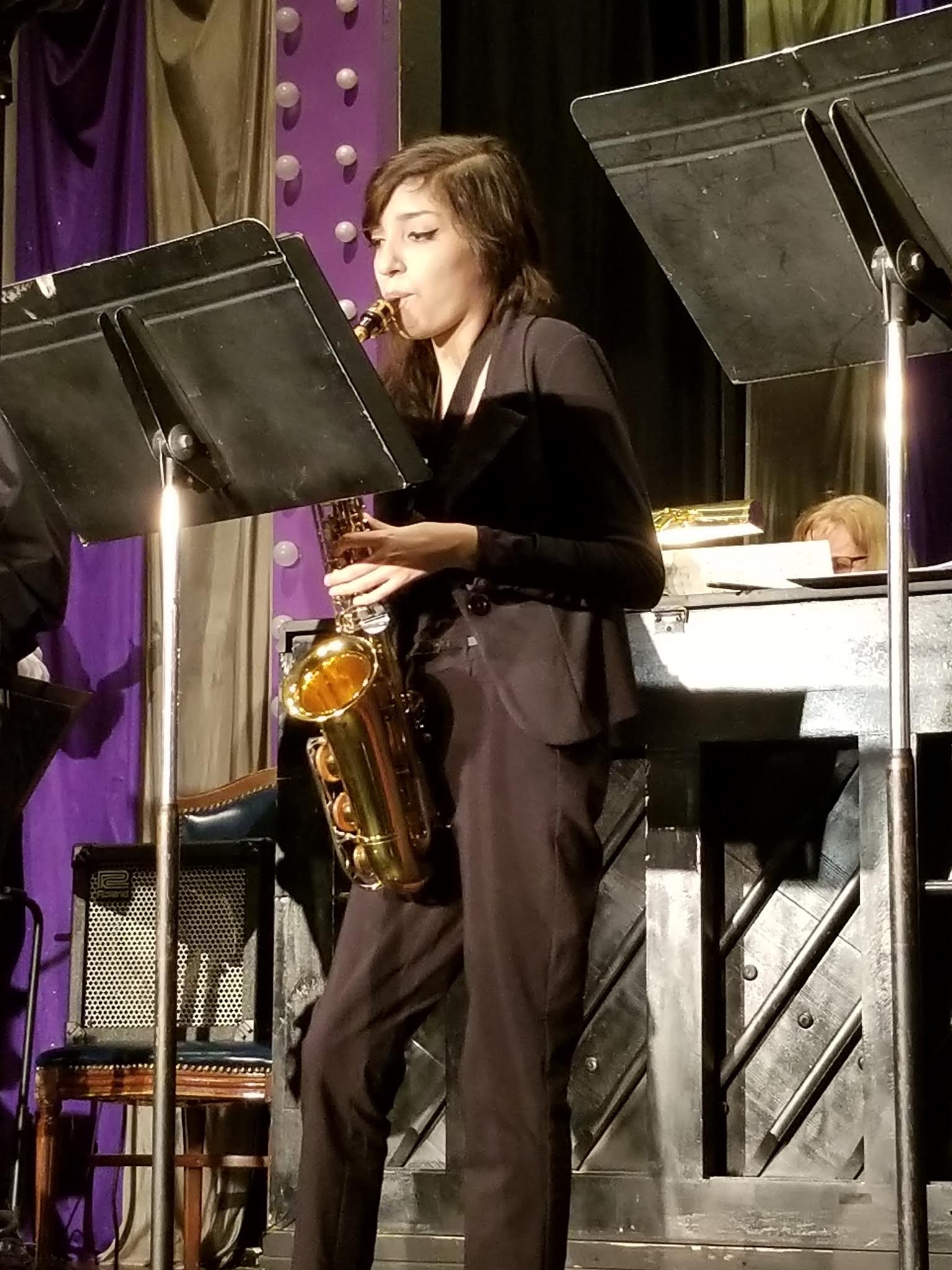 Music Outreach
Reedley College music department hosts community outreach programs and events on campus.  At the end of January, we invite local high school choirs to campus for an annual South Fresno County Choral Side by Side!  This is a great chance for young musicians to sing side by side with our college students.  Our faculty and music majors also provide a Children's Summer Music Academy in collaboration with the Dance Club. Get more information!
Music Faculty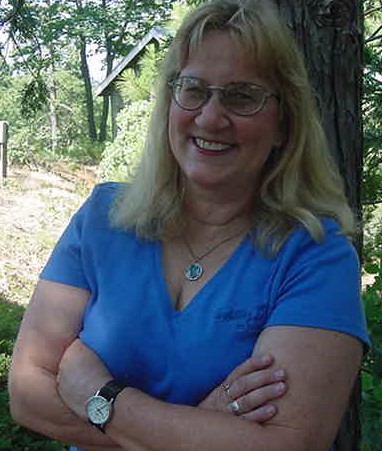 Piano, Music Appreciation, Jazz Appreciation, and Instrumental Ensembles
Dr. Snyder is a graduate of Stanford University where she earned B.A., M.A., and D.M.A. (concentration in conducting) degrees. In addition to her duties as Chair of the Music Dept. at Reedley College, she performs professionally as a violist and saxophonist in the Sequoia Symphony, the Kings Symphony, and Arpeggio Strings, a professional String Quartet. She also performs professionally as a pianist and saxophonist in the Red River Dutchmen, a Big Band jazz group. Dr. Snyder is an active clinician and adjudicator at solo-ensemble and large group festivals throughout the states of California, Nevada, Oregon, and Washington and has guest conducted many Honor Groups within these states. Dr. Snyder also maintains a private studio where she instructs the next generation of musicians on piano, strings, and woodwind instruments.
Ms. Christine Keenan – Concert Band
Mr. Tom Fritz – College Orchestra
Mr. Cooper Walden – Music Appreciation and Piano
Mr. Lloyd Ellis – Music Appreciation
Contact the Music Department
Dr. Snyder - 559-638-0300 x3280
Kirstina Collins - 559-638-0300 x3437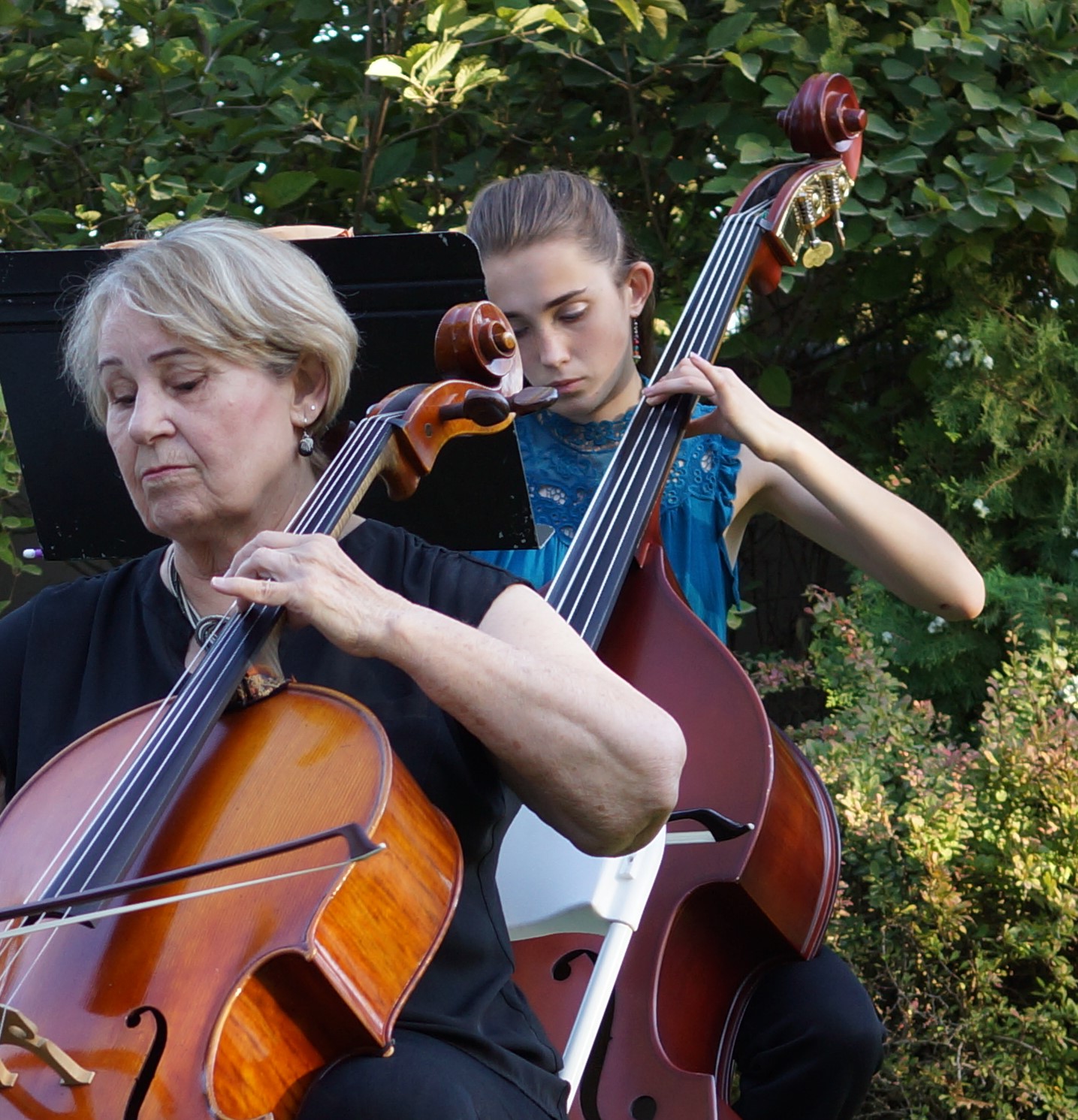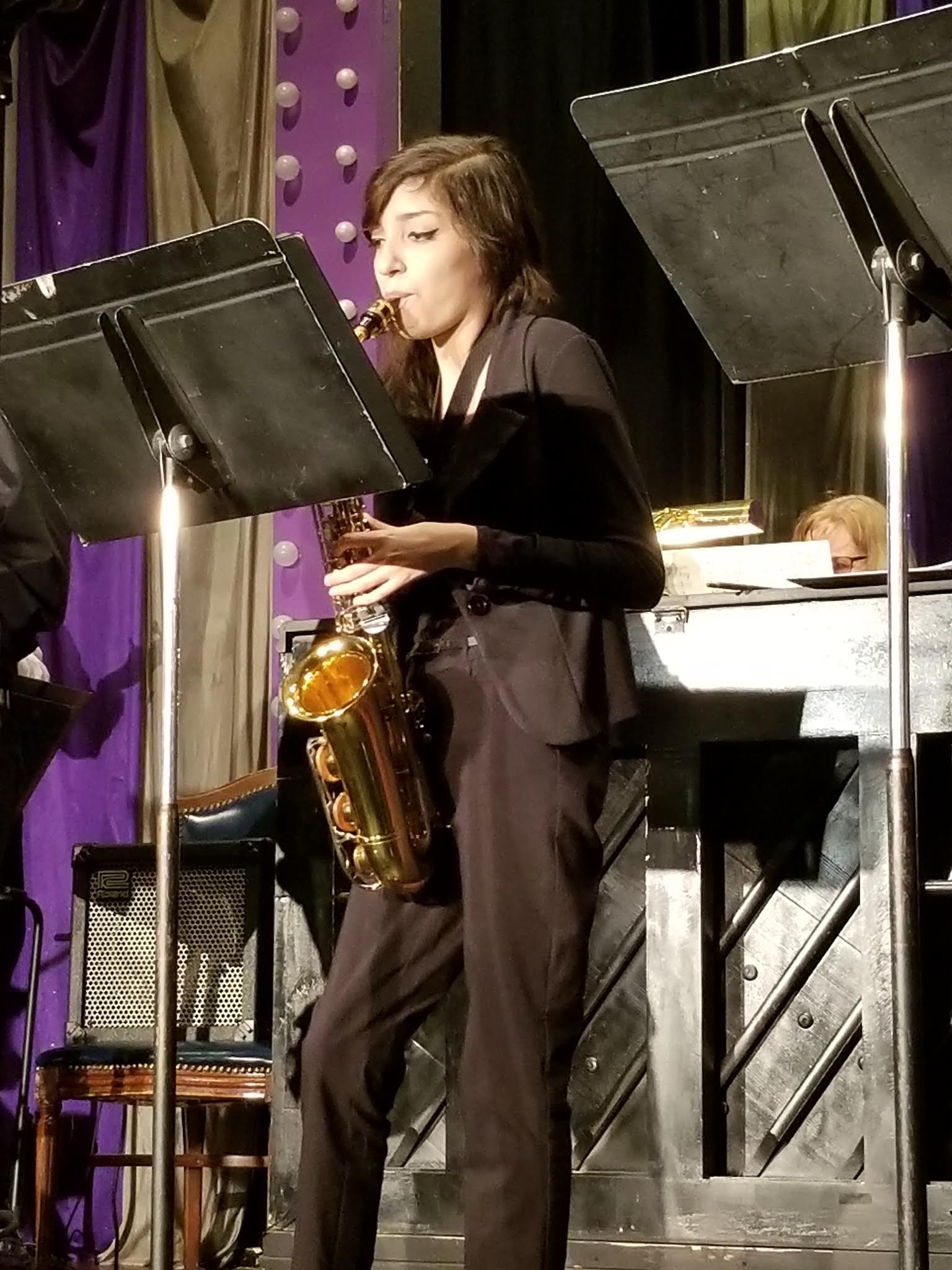 Courses and Information
Below you will find a list of our courses but you may always want to look at the Course Catalog or Class Schedule. 
If you would like to participate in the music program or get information about becoming a music major, we would be happy to talk to you.  Please contact colleen.snyder@reedleycollege.edu or harmony.murphy@reedleycollege.edu.