Introductory Video - Job Developer Services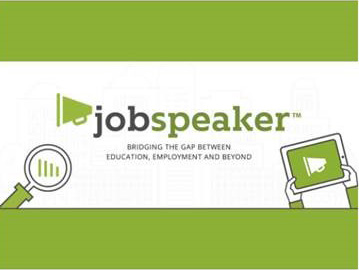 Jobspeaker
The CEC is happy to introduce Jobspeaker, our newest job searchplatform: 
Jobspeaker helps your job search become more efficient and effective because you're able to manage the entire process, keep organized, and stay on top of new opportunities as they arise
You can even Job search from your phone
Sign-up today:  https://reedley.jobspeaker.com/
Online Self-Assessments
The following are links to online assessments and helpful tools to assist you in the career development process. 
---
Career Coach
Career Coach - Take a Career Assessment to learn about yourself and Career Coach will give you career suggestions based on your interests.
---

Discover Your Personality, Interests & Values to See How They Fit with Your Major/Career.
---
Career Exploration Resources
Career Exploration Tools Guide
The following link offers a Career Assessment Guide, which can help you begin your career exploration journey. Whether you are just beginning your journey or want to make a change to your career path, a career counselor can help you select a major, create a student education plan (SEP) and carry out your educational and career goals.
---
  A great website to research potential careers using various majors.
---
Web Exploration Tools: Personal Assessments, Industry Exploration & Money Tips.
---
Explore the U.S. Bureau of Labor's Occupational Outlook Handbook to learn more about employment/career outlook, education attainment, salary information, professional associations, labor market data, career responsibility and duties.
---
Use unique membership code: RC19