One Book One College
The Reedley College One Book/One College project, which began in fall 2015, was initiated by the Student Learning Outcomes Committee as a way to encourage student engagement. This quickly became a joint effort with other College entities such as the Literary Arts/Speakers Series, Student Body Government, English, Library, Honors and Art programs, First Year Experience (FYE), Basic Skills Initiative (BSI), Equity Plan, and the Office of the President.
Many instructors incorporate the One Book into their courses and/or encourage students to participate in a series of free events to encourage college-wide conversation, creativity, and community. Be sure to check here regularly as new events and activities are added regularly.
The Reedley College One Book/One College text has been chosen!
2020-2021 One Book/One College Library Guide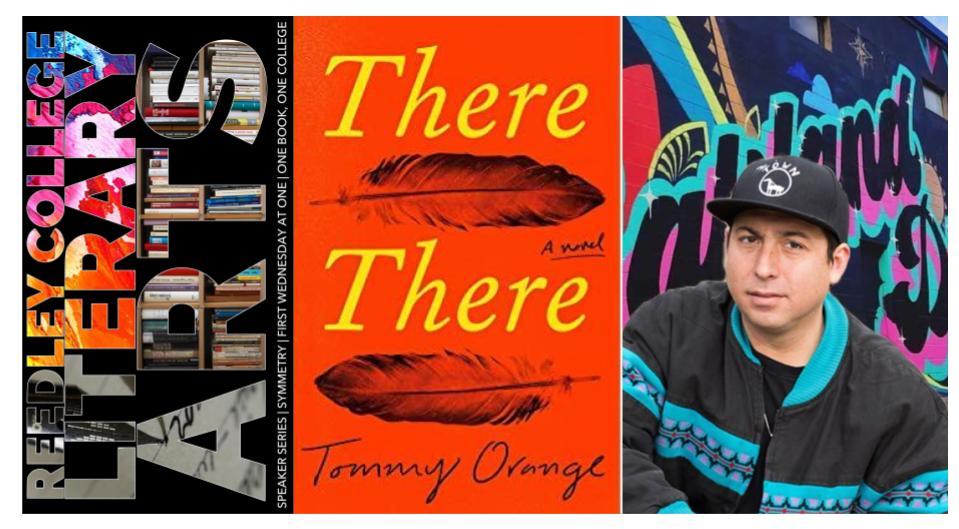 About 'There There'
The Reedley College Literary Arts' One Book, One College selection for 2020-2021 is There, There by Tommy Orange. The novel follows twelve characters from Native communities: all traveling to the Big Oakland Powwow, all connected to each other in ways they may not yet realize. Fierce, angry, funny, heartbreaking, There, There is a relentlessly paced multi-generational story about violence and recovery, memory and identity, and the beauty and despair woven into the history of a nation and its people. Tommy Orange is a recent graduate from the MFA program at the Institute of American Indian Arts. He is a 2014 MacDowell Fellow, and a 2016 Writing by Writers Fellow. He is an enrolled member of the Cheyenne and Arapaho Tribes of Oklahoma. He was born and raised in Oakland, California.
 Listen to our RC Student Podcast Recording for this years book selection 'There There'