About the Project
Community Benefit
Reedley and its neighboring communities is home to some of the most talented artists and this will be a venue to showcase their work. Visual and performing arts is one of the best ways to educate people about different cultures. As Reedley College and the community continues to grow in population and diversity, the McClarty Center for Fine & Performing Arts facility will become the perfect venue to teach one another about culture, heritage, traditions and legacies. Every community, including rural communities, should be afforded access to the arts. The McClarty Center for Fine & Performing Arts facility will be transformational for generations of students who will be able to study, perform and enjoy the arts at Reedley College. This state of the art
center will serve as a central location for the performing arts on campus and for the community.
Ground Breaking
As fundraising efforts continue, our conceptual drawings will be developed into construction documents for review by the California Division of the State Architect for agency approval. Our efforts are expected to come to fruition allowing construction to begin late 2020.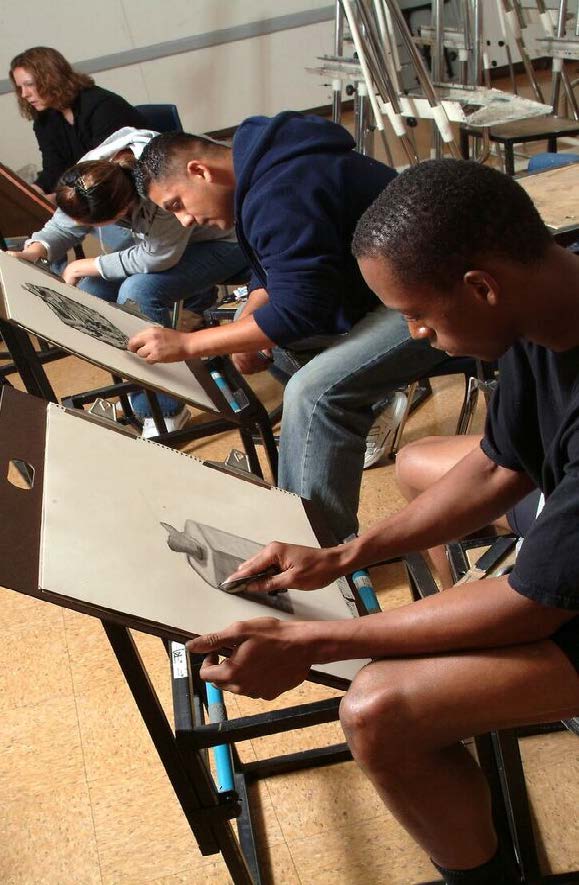 Location
Our initial plan was to place the CFPA in the middle of our campus; we have now determined the best location will be just north of main campus parking lot (D) adjacent to Reed Avenue. This location is very visible and the CFPA will become a "focal" point as visitors arrive into the community and college. The new facility will be easily accessible and near ample parking for the enjoyment of students, staff, faculty,  community and visitor's from over the state.
Cost
The McClarty Center for Fine & Performing Arts facility is planned to seat over 500 people for performances, with a secured art gallery, green room, conference room, concessions and an event gathering space. The performing arts facility is estimated to cost $27-30 million.